FLETA FLETA
FLETA is a unique blockchain protocol improving on all preceding models. Utilizing advanced features and a highly efficient block processing mechanism, FLETA seeks to be the answer to the problems in blockchain.
FLETA provides: limitless scalability, independence of each DApp, reasonable execution fee, Super – fast data processing and sustainable and optimal data storage capacity.
Milcoin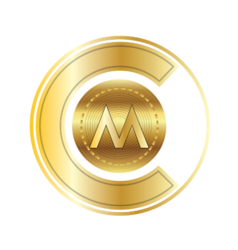 MilCoin Network is a visionary project poised to become a global leader in real estate acquisition, oceanfront resort development and operations, and entertainment programming.

MilCoin Network mission is to be a driver for tourism and community development, a model for sustainable land use and business practices, and an innovator in technologies that reshape how transactions are conducted among investors, consumers, and enterprises alike.
LatAm OceanRE & MilCoin Network (called MilCoin Network) is the brainchild of César and Cuauhtémoc Hank, grandsons of influential politician and businessman Carlos Hank Gonzales.
The Hank family owns banks, hotels, resorts, casinos, stadiums, sports teams, construction firms, and Mexico's largest sports betting company: Grupo Caliente.
They are among the most respected and influential billionaire families in Mexico with longstanding political and business connections throughout Latin America.
Spearheaded by a passionate, dynamic management team boasting extensive experience in real estate development, business operations, information technology, and finance, MilCoin Network has laid the foundation for a venture aiming to turn the real estate industry on its head.
After years of research and development into blockchain technology, we are proud to announce the launch of our flagship MilCoin Network, a platform for making real estate investment more accessible and transactions completely transparent.
And with the help of some creative financial structuring, we have formulated an exit strategy for investors that removes the burdens traditionally associated with liquidating real estate assets.
Talentico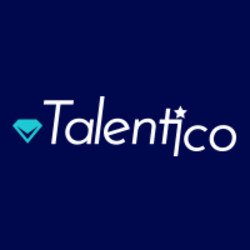 In the light of the fact that FinTech has created incredibly large-scale of capabilities, TALENTICO launches T2T (Talent to Talent) Global Platform.
In our Multifunctional Ecosystem, talented cryptoinvestors are connected with talents. Here talented cryptoinvestors earn together with talents.
azultec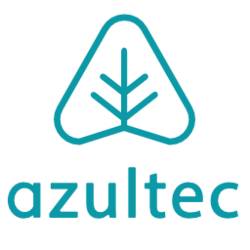 We want to offer you the easiest way to earn crypto currencies. In order to do that, we created the azultec Cube, a state-of-the-art mining computer.
With the Cube, you can earn crypto currencies through mining, by being part of our decentralized cloud storage solution and by joining our cloud computing network.
The best part: the Cube uses renewable energy and recuperates the generated heat – making the Cube environmental-friendly!
ClinicAll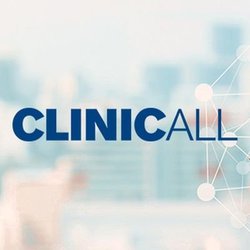 The ClinicAll ecosystem combines all types of health related services into one well-integrated software platform, enabling the worldwide digitalization of healthcare-related services and the modernization of hospitals.
With its unique software platform, ClinicAll improves the workflow for healthcare givers by reducing the administrative work in hospitals, simplifies the communication between patients and doctors and improves treatment quality for the patients.
The new ClinicAll Health Community project is intended to give easier and faster access to healthcare-related services and products to anyone.
Skelpy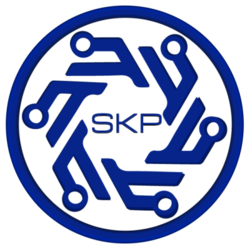 The goal of the Skelpy project is to create a completely decentralized and transparent blockchain in which all portfolios have a certified digital identity.

The transactions will be visible to everyone, but the subjects will be certified and recognized on the basis of visibility fees.

It will therefore be possible for the user to carry out transactions on the blockchain with a certified wallet (natural person or legal entity) or not certified.

The Skelpy blockchain is based on DPOS technology (Delegate Proof Of Stake) in which there are 51 forgiving nodes that have the task of keeping the network working and functioning.
TOP Network

TOP Network is a high-performance blockchain with a powerful array of service-level infrastructures, including the world's first decentralized cloud communication services.
TOP aims to build a business-friendly blockchain platform that handles real-word business of any type, size or volume on the blockchain.
Uncloak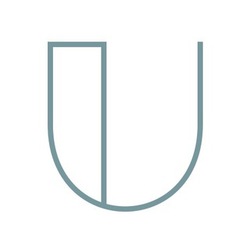 Next Generation Cyber Security Threat Management. Uncloak is the world's first blockchain powered cyber threat solution putting businesses one step ahead of hackers.
Introducing Uncloak: The future of cyber threat detection Advanced artificial intelligence to check public & hidden internet data for "Zero Hour" cyber threats.

Next generation vulnerability cyber security scanning. True blockchain 3.0 powered, allowing verified IT security experts worldwide to collaborate in resolving cyber threat vulnerabilities and be rewarded through a fully automated system.
Stattm Token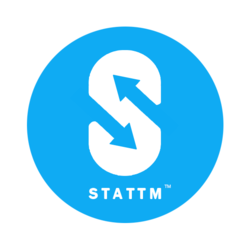 STATTM /'statm:/ – /'ستاتم/ is the shorten randomized name of both meaning (Stat Transformation Mazuma) or (Instant Transactions Money) represented as the shorten name for the company, it's an ERC20 open source, community crypto currency.
It allows folks to store and invest their wealth in a non-government controlled currency and make almost instantaneous and completely anonymous transfers with tiny fees. Crypto currency world is currently a big web and you are a master piece under this digital spider's web.
It loves decentralizing itself more and more nowadays, The most known exchanges are owned by small groups of rich bugs they took all the tokens of each of old crypto projects, They don't let any of us share in the success, We weren't that opportunity to invest like them at the beginning or get some tokens by joining their projects.
They make fortunes from our trades and all we get in return are invasive verification procedures, delayed signups, and restricted withdrawals.
They take the big pieces and they haven't any goal for humanity needs, insurances or returns equality just nothing for new generation future, Stattm is partner with 2045 initiative and Mcfly witch they are best future innovations in our future technologies, Stattm giving everyone to have tokens during ICO campaigns to store any amount in the fixed availability and use to have that opportunities for anyone who backed in it to ride in fly cars and in next human immortality evolution.
Therefore Stattm is asking you to join from one or a big amount of the project shares, You have democracy to build it and get most tokens during bounty campaign, yes we all together can gain from bounty opportunity to crowd-sale campaigns, from gifts to hiring pro-individuals into the team or advisors list.
Let's us bring it to Trade in decentralization exchanges with our stored tokens and process the next steps of immortality, riding in flycars and staying alive, even enable everything like visit to any point of universe! via 2045 initiative future Avatars or riding in the cars!. in current cryptocurrency era Stattm require to solve problems In this finance crypto world.
The current peer-to-peer marketplaces are even more exclusive than centralized exchanges. They typically use trade all assets VS a single cryptocurrency, have bad designed interfaces, and lack help supports services, we will work with different exchanges, different marketplaces, more decentralizations more liquidity and with an open scalability community.
We can work together to change that old style and take back the innovated crypto world to the right way. A decentralize service doesn't mean an automate limited service but it means an unlimited organize-able service witch Stattm is it!,
It will be the world's most common cryptocurrency platform, which decentralizes the most important part of the payments, We will support more cryptocurrencies beside it in our services to enable a better peer-to-peer payments crypto business.
In our future Traders, or Individual users all over the world will be able to use our services easier and cheaper, everyone will touch the sky point of the most innovations in next human evolution mission in our ages in this era!.
VIAZ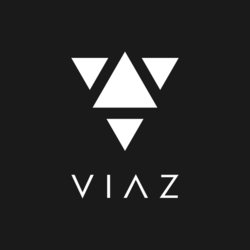 The utility of VIAZ is to provide a decentralized funding platform, connecting its users and acting as a conduit between the cryptosphere and fiat currency.
IOTW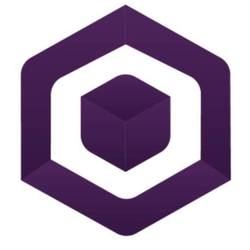 IOTW is an IoT Blockchain infrastructure project using Proof of Assignment (PoA) to connect all IoT devices globally, create passive income in the form of micro-mining, and allow for the development of decentralized applications on IoT devices.
IOTW mission is to establish a data ecosystem for IoT devices based on blockchain, enabling the direct exchange of big data between consumers and manufacturers to ultimately improve people's lives.
Manufactory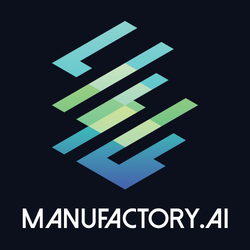 It's vision is to facilitate the digitization of manufacturing data through Industry 4.0 and the Industrial Internet of Things (IIoT) and to provide an intelligent decentralised ecosystem that allows cyber-physical systems to easily interact with it.
This will empower manufacturing facilities to maximise the efficiency of their assets and create intelligent manufacturing systems allowing any size enterprise to produce an exceptionally smart factory on a level not seen before.
East2 EDOS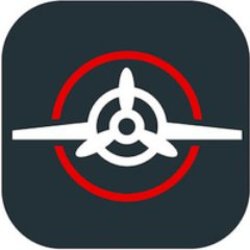 East2 aims to disrupt and change the long-standing airline frequent flyer loyalty model. With teams based in Europe and Asia, it is building a new travel ecosystem using blockchain and digital loyalty tokens (EDOS).
East2 is the first blockchain provider to disrupt the global airline loyalty model for both airlines and travellers alike. It's Air Loyalty Plus program can stand-alone, replace, enhance, or be integrated on a modular basis with current airline loyalty points/miles programs.
Asgard Decentralized Cryptoecological Fund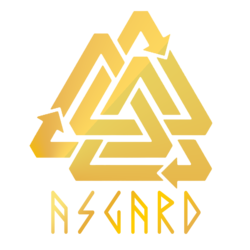 ASGARD is a decentralized crypto ecological fund, which provides crypto currency funding for specific environmental tasks.
A unique feature of the decentralized cryptoecological fund is the creation of a mechanism of motivating the inhabitants of the Earth in search of hidden environmental damage.
WindMine (WMD)

WindMine (WMD) is a cryptocurrency token issued on the Ethereum platform.
WindMine (WMD) price for today is N/A with a 24-hour trading volume of ?. It has a circulating supply of coins and a max supply of 65 Million coins. Explore the address and transactions of WindMine on block explorers such as .
EcoEarthCoin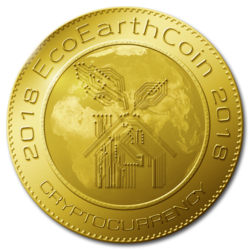 ECONEUARK is a decentralized platform for investment in suburban real estate based on Blockchain and SmartContracts.
This is a unique blockchain platform that combines with a crypto community on the one hand, and real estate developers, property owners, contractor (trade) organizations, on the other hand, which allows living in your own house, becoming the owner of the suburban real estate in any part of the planet.
TheFaustFlick Token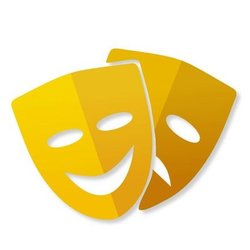 TheFaustFlick Token & The Film Business Buster Smart Contract™ is being created by estudios amazonia to grant investors: a) access to #TheFaustFlick screenplay, letters of intent and financial records, b) voting rights on 5 critical gates that enable the filmmaking process and film business cycle and c) net profits from #TheFaustFlick's multiple revenue sources.
SecureCryptoPayments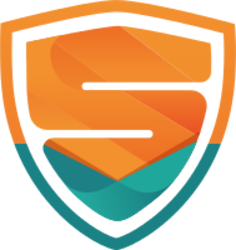 SecureCryptoPayments is a payment gateway main feature of which is quick and secure payments between buyers and merchants (individuals or companies) in a convenient for both parties way.
It offer merchants an opportunity to securely receive funds in fiat money. As for buyers, they will receive an opportunity to pay in cryptocurrency without using exchange offices or third-party services, which will save their time and money. Plus other benefits.
SYNAPSECOIN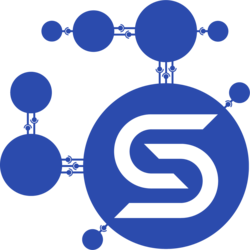 SYNASECOIN is a project which has as a main objective, use of crowdfunding system and Blockchain technology in all its splendor.
One of the problems found around the world is the financial of entrepreneurs and businessmen looking to expand to international markets.
SYNAPSECOIN found this problem, raises this crowdfunding financing system, through it, entrepreneurs and businessmen will have the opportunity to get financing and run their project, and for those who want to invest we will present a range of fully qualified projects in our crowdfunding, providing all our users with the advice indicated in the area.
SYNAPSECOIN is made up of a solid professional team who are passionate about innovating, and aware of new technologies (Blockchain), sharing a philosophy of teaching, helping people, making them discover their own talents and live from it.
In our Crowdfunding system the user will should to register, verify and approve the KYC, once these requirements are fulfilled he will have access to the services we provide, each service will have a reference link on our page.

The SYP cryptocurrency will be used for exchanges in our own Exchange Criptowasi.
Titan XRP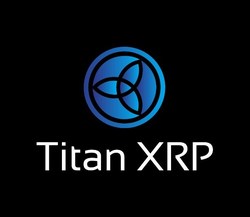 Titan XRP is the Hedge Fund for all, regardless of your income level!
The number one source for meeting your financial goals. Our passion infused with focus drives talent and talent is the foundation of our innovation. We are here to enlighten, inspire and to ignite change for the common good, by creating better access to a global hedge fund for those seeking to participate in cryptocurrency and avoid the high barriers to entry.
Titan XRP vastly differs from other funds due to its extreme levels of security.
Alongside having a team with a wealth of experience and creating a unique business model, we have engaged with some of the most highly skilled current and former Military personnel in the world to ensure our client's assets are secured in every way possible.
The ledger is Stored in secure facility in a vault under armed guard in the United Kingdom. The ledger never leaves the vault under any circumstances.
WOWX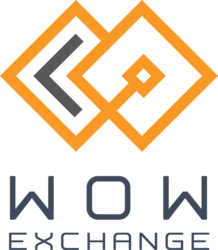 WOWX: A crypto to crypto exchange solution to existing high trading fees, low liquidity of ICO tokens while providing enhanced security.
Virtual Rehab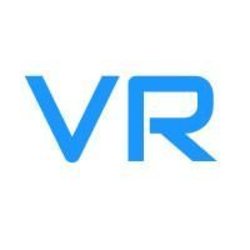 Virtual Rehab's evidence-based solution leverages the advancements in virtual reality, artificial intelligence, and blockchain technologies for pain management, prevention of substance use disorders, and rehabilitation of repeat offenders.
They all-encompassing solution includes services in a telemedicine context and can extend to individual users of the Virtual Rehab solution to serve the B2C market, in addition to hospitals, rehab centers, correctional facilities, and others to serve the B2B market. Furthermore, using blockchain technology, we can now reach out to those vulnerable populations directly, to offer help and reward, by empowering them with the use of Virtual Rehab's ERC-20 $VRH Token within our network.
European Cryptocurrency Exchange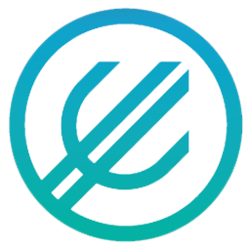 The European Cryptocurrency Exchange, or EUCX (pronounced You See Ex) is a new cryptocurrency exchange with a global focus, based in the Netherlands, filling the European gap in secure and regulated exchanges aimed at the professional retail trader and boutique firms.
The EUCX platform is focused on the demanding and professional trader. Including the upper segment of retail trader and boutique firms.
imusify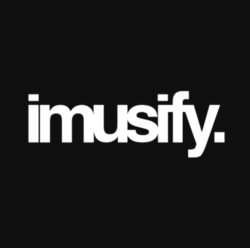 imusify is a music platform and ecosystem designed to provide an open-source innovation space for developing new means of music distribution, consumption, and engagement.
imusify's self-publishing platform creates an efficient system for artists and content creators to network and collaborate, while maintaining direct ownership of their work. θ IMU tokens will be used as the engine to support imusify's proprietary music economy, creating an immense potential value for the token's use as a means for exchanging value between artists, fans, and other participants.
Fieldcoin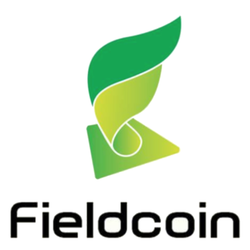 Fieldcoin's mission is to bring the blockchain technology to land property transactions and agricultural crowdfunding projects while creating a stable transaction instrument to ease the process of land and agribusiness acquisition.
Fieldcoin Ltd will integrate land ownership into its eco-system and monetize land property on the blockchain using ERC721 tokens.
Fieldcoin ERC20 holders will have access to full land ownership on the platform and will be able to buy, sell and exchange their properties while choosing the crops to be planted and the management type of their farmland at a distance.
LGT Exchange

This is the first exchange for Traders that returns up to 50% Commission to the community/community.
This is the first exchange that will pay monthly % of all profits to large tokenholders (creators of tokenholders pools).
When Hungry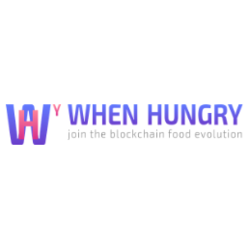 The platform, which unites the websites and the mobile solutions, is implemented on the basis of Internet and blockchain technologies.
When Hungry is not a start-up, it's an existing project that successfully works in different markets in different conditions in 100+ large cities in several countries of the world, and is completely ready for further equally rapid scaling.
The project is supported by heads of agricultural structures, medical institutions and universities. The platform will help to track the quality of food products that are delivered in restaurants and, accordingly, the quality of the finished food that customers order.
NUPay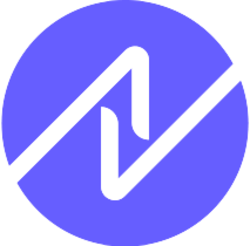 In the belief that cryptocurrencies will soon become the norm as a payment tool or "money," numerous startups and companies are preparing to launch cryptocurrency-related services and technologies.
TPCT, NUPay's brand token, functions as a medium of exchange and a store of value that can be spent and collected, credited, or accumulated through the NUPay Payment System.
The NUPay system, spanning both on- and offline markets, will allow the use of TPCT tokens and other major crypto coins, along with reward points and vouchers.
Promoting everyday payment in cryptocurrencies, increased TPCT's utility and practicality will enable its function not only as a means of payment but also as a valuable asset.
USPX Security Token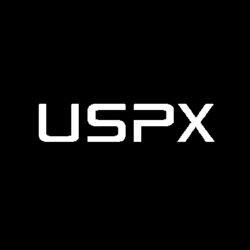 Ambisafe and Orderbook are partnering with a US-based broker-dealer to create the Unicorn Equities LP fund. Unicorn Equities LP will be signing a contract for profit of shares with a current SpaceX shareholder.
This contract entitles the Unicorn Equities LP to all of the profits incurred by the SpaceX shares after the contract is signed. Unicorn Equities LP will then sell shares of its fund as USPX Security tokens on the blockchain.
The USPX token price is determined by the current valuation of SpaceX plus fees. 10 USPX security token is equivalent to the economic value of 1 SpaceX share.
Join the whitelist today and be one of the first people to own a token tracking the economic interest of SpaceX!
Membrana platform

Membrana provides investors and traders with a transparent, decentralized and secure system, which controls the process of concluding and executing a contract up to the point of revenue gained by both parties.
Membrana believes in community wisdom and see their investors as important contributors to the platform's development and improvement. Membrana is creating trust, transparent financial world to bring financial freedom to everyone, regardless of their social status.
MBN TOKEN :
What are the value drivers behind the token price of MBN?

The main value drivers behind MBN is the demand for the uses cases the MBN token offers for token holders. There are two main benefits of having MBN tokens:
Pay less commission
When concluding contracts for trust management, users can pay platform commission fee with supported cryptocurrencies or Membrana tokens. When paying with Membrana tokens you receive a discount.
Advanced features for token holders
There are some paid features available on Membrana platform. User can receive access to those features by not only paying monthly fee, but also by holding certain amount of Membrana tokens on their wallet. For example: external API, ICO pools.
NeuralTrade Network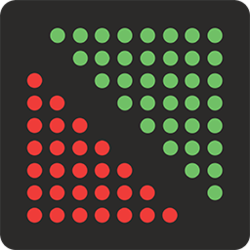 NeuralTrade Network is a decentralized blockchain-based neural network, which predicts cryptoexchanges signals and combines neural network technology with artificial intelligence and machine learning with a view to build a perfect easily accessible extremely simple and understandable cryptotrading tool.
NeuralTrade is a new economic ecosystem, it's a blessing for everyone, no matter you are the experienced cryptotrader or just the beginner.
Our Platform is a place where anybody can earn money with no advanced technical knowledge required, it's a breakthrough in cryptotrading industry that combines the great advantages of blockchain technology with neural network potential.
TokenRoll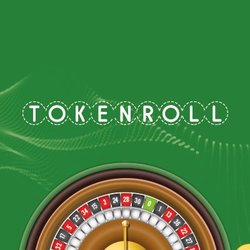 TokenRoll solves the main issues of the both centralized online casino and decentralized online casino industry by building a decentralized protocol that every online gambler can access without having to interact with blockchain at all.
The native token of the protocol, TKR, will help fund the project and the bankroll through the token sale. TKR tokens will be bought back automatically by each game's bankroll through the internal exchange of the platform which will create steady demand.
Bither Platform

Bither Platform (BTR) is a Three-layer and multi-mining project that is an answer to the energy consumption problem in PoW mechanism, The first layer is a fully functional and secure layer with a reward system for the miners.
The second layer is where different projects like sidechains are going to be added. Scientific and research projects that are in need of computing power, are going to rent their required hashing power on the third layer.
Ability to reuse the computing power on the Bither platform generates a new source of income for the miners which is a perfect solution to keep the mining profitable in downtrend and bear markets.
One of the characteristics that makes Bither a different project comparing to other projects that support sidechains is the independence of sidechains when issuing transactions, in other words, sidechains don't need to use the main layer's coins as a fee of the transaction, and they can use their own coins.
Gooruf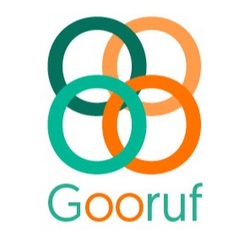 Gooruf.com is a vertical social network for finance (online since 2017) that brings together all the players of the industry in an unprecedented way, connecting users and financial providers (such as publishers, trainers, experts, banks, insurers, and brokers).
The platform aggregates news, product sheets, reviews, opinions, advice and educational materials to help people navigate the world of finance, and choose investments and products in a savvy and informed manner.
Just as TripAdvisor changed the way people make choices for their travels, Gooruf.com promotes crowd wisdom and quality content to improve personal finance management. The platform will also enable profiled, targeted advertising for financial firms.
At the present, the Italian version of the website is the most developed; our UK and Asia editions are growing every day. Technical improvement based on blockchain is fast transforming Gooruf.com into a decentralized ecosystem.
AngryToken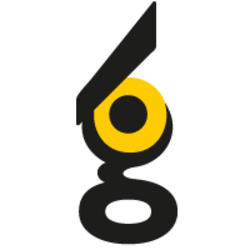 AngryToken is a community project delivering a new concept of social media. AngryToken is developing Slinkad, a platform for news, and Snipad, a platform for video content.
Both of these systems will be decentralized, allowing creators to publish content without a central authority imposing its will or taking all of the income.
Conjure

Conjure is an incentivized, decentralized content platform that rewards participants for contributing quality content with cryptocurrency.
Conjure combines concepts from social media, search, and advertising with cryptocurrency to enable content creators to monetize their content.
Conjure's unique architecture, the Depth Engine, takes a fresh approach to content discovery, fostering a creative ecosystem built around individuals and interaction.
AIXEUS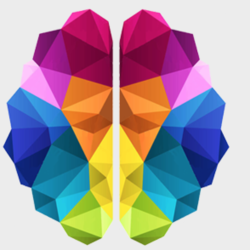 AIXEUS is World's First AI-Powered Blockchain Platform where a network of Decentralized SmartBots, SmartSensors and SmartContracts work in unison to make the web, banking, stock- trading and many more, more private, safer and faster! Join the AI-Revolution!
Medicall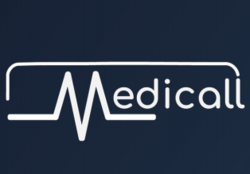 Medicall have a vision to use Blockchain technology to provide both healthcare professionals and patients access to electronic healthcare records via a secure, audit-able and safe system.
Our team will develop a telemedicine platform that allows patients to engage in online consultations with doctors via video call using the Medicall phone app.
Doctors will have access to the Medicall web browser based system, to communicate with patients, view, edit, and share patient data while still maintaining an authoritative and up to date record of diagnoses, medications, and services rendered.
Smart contracts will allow people to pay for healthcare independently of where they are viathe company's token. This same type of currency will be accepted by all healthcare professionals around the world.
CORP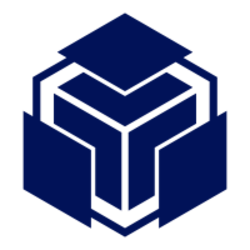 The biggest adoption project of cryptoeconomics in Latin America. Corp is a project that consists of placing a network of 5000 ATMs, with an intelligent financing plan based on a secure cryptographic token.
The objective of Corp is to connect Latin American countries through the decentralization of automatic financial transactions, using Corp's ATMs, which will serve as a perfect interface for an important set of businesses such as:
Purchase and sale of cryptocurrencies such as Bitcoin, Ethereum, Dash, Bitcoin Cash, etc.
Remittances in Latin America based on crypto-transactions at a low cost.
Payment gateway for various services.
Addition of sponsored cryptocurrencies in the transactions interface.
Advertising sales for companies that accept payments in cryptocurrencies.
Personal identification update services for institutional procedures.
Market studies.
STO FINANCING MODEL AND ASSET VALORIZATION PLAN CORP.
Our sell of ATMs is linked to the digital assets or CORP tokens, for example: an investor buys an Corp's ATM and he receives an amount of tokens CORP proportional to their investment.
These tokens will remain in the custody of the ATM's owner and can only be released when the owner decides to transfer ownership of the ATM to the ATMs Network in a contractual manner. This benefits the business, since it will generate a volume of considerable tokens protected by the ATM's contract of ownership. In terms of the market, the more tokens that are in custody, the greater the scarcity of the token, and as a result of the same scarcity, the token will valorize.
We have developed a STO project (Secure Token Offer) that will be open globally so that people around the world can participate in the token's valorization , this valorization as we explained, will be based on the volume of tokens held by the owners of ATMs, and also in the profitability produced by ATMs.
Since we will use the result of the sale of the token for the purchase of more ATMs, which will offer their profitability to the valuation of the CORP token through trust accounts.
In this way, we will have a currency backed by a capital in constant growth.
Alpha-X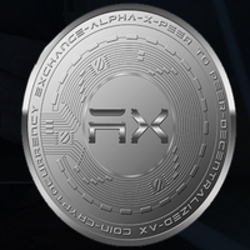 The Alpha-X project is set to disrupt and lead a new revolution in online e-commerce. The e-commerce industry was integral in driving mass utilisation of the Internet and it will be no different for the development of the blockchain.
The major motive behind this project is that large networks of sellers are disappointed when selling products online on centralized marketplaces, due to the high commissions, strict guidelines and strong regulations.
The vision of Alpha-X is to provide a platform that facilitates decentralized commerce that is free to use and sustainable in nature. This vision reaches beyond the core blockchain to include applications and ventures built on top of existing platforms.
The Stars and Space is a good conceptual model. It exists but is unreachable. Alpha-X is the meteor in a groundbreaking technology that will soon hit the earth.
It is our user's legacy and the roots of our platform; a system of self-governance in the shape of an independent peer to peer network.
The Alpha-X project is set to disrupt and lead a new revolution in online e-commerce. The e-commerce industry was integral in driving mass utilization of the Internet and it will be no different for the development of the blockchain.
The major motive behind this project is that large networks of sellers are disappointed when selling products online on centralized marketplaces, due to the high commissions, strict guidelines and strong regulations.
The vision of Alpha-X is to provide a platform that facilitates decentralized commerce that is free to use and sustainable in nature.
This vision reaches beyond the core blockchain to include applications and ventures built on top of existing platforms. The Stars and Space is a good conceptual model. It exists but is unreachable.
Alpha-X is the meteor in a groundbreaking technology that will soon hit the earth. It is our user's legacy and the roots of our platform; a system of self-governance in the shape of an independent peer to peer network and interaction that reflects nature's stability.
The Alpha-X project is a blockchain project with numerous capabilities, including, but not limited to, those in this white-paper. The purpose of this White Paper is to provide you with a high level of understanding of the Alpha-X project and the ecosystem.
The Alpha-X Community is to introduce a revolutionary peer to peer marketplace with a supporting ecosystem, which may be utilized by anyone that has something to sell online, without paying heavy centralized commissions or bank fees.
The ecosystem will not be limited to only virtual money since the ecosystem will also be supported by an already developed Fiat to cryptocurrency exchange.
It will not be on any other blockchain since the Alpha-X community has already developed its own blockchain architecture.
BitWings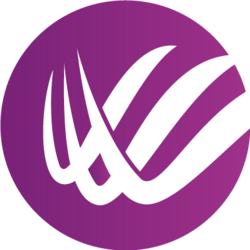 BitWings token, the native currency of Wings Mobile ecosystem, has 100% guaranteed issuing value and is the only means to pre-order the first (40 000) ultra-secure blockchain smartphones in the world able to generate up to 2 ETH a month without any power consumption, powered with neural technology.
Multiven (MTC)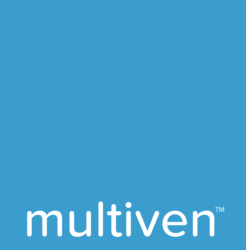 Multiven (MTC) is a cryptocurrency token issued on the Ethereum platform. Multiven (MTC) price for today is with a 24-hour trading volume of . It has a circulating supply of 216 Million coins and a max supply of 2 Billion coins.
Explore the address and transactions of Multiven on block explorers such as . Additional information about Multiven coin can be found at https://multiven.io/#ico.
Ebosia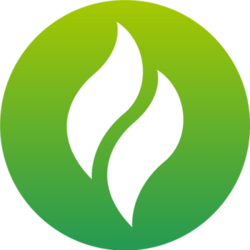 Smart Solutions for electrical vehicles based in blockchain technology. The current problems for electrical vehicles are getting replaced based in blockchain technology.
Imigize Coin (IMGZ)

Blockchain Ecosystem of the global online market of footwear and clothing.
Imigize Coin (IMGZ) is a cryptocurrency token issued on the Ethereum platform. Imigize Coin (IMGZ) price for today is with a 24-hour trading volume of . It has a circulating supply of coins and a max supply of coins. Explore the address and transactions of Imigize Coin on block explorers such as.
Nebluro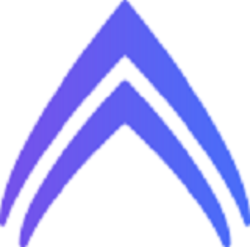 Global Decentralized Exchange with Artificial Intelligence.
BlankoX

A credit card to buy, sell and store with all your cryptocurrencies.
MyTVchain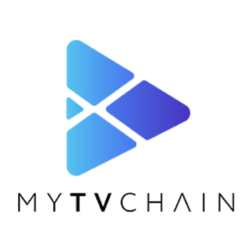 MyTVchain's mission is to help sport clubs generate more revenue from their content, build brand loyalty and accelerate growth in the development of sport club channels.
We are building a new model where sport clubs and viewers transact directly on the blockchain, removing the need for intermediaries.
MyTVchain evolves around three main concepts (helping sport clubs finance their activities, giving back to them the value from their content and generating growth for sports clubs) which aim to change their revenue management to switch to a new era of value creation for sport communities.
The Digital Reserve

With $2 Trillion dollars in unmet financing need and the growing power of elective economies, the Digital Reserve offers a inclusive Peer to Peer payment, lending system and responsive monetary policy.
The Digital Reserve is the first distributed ledger application to integrate unsecured lending into the base protocol. This economic system is designed to maximize its economic value through the active balancing of incentives.
Dayta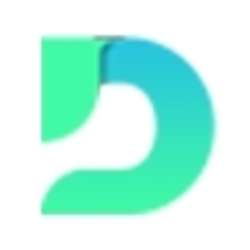 The Dayta vision is to solve multiple data protection, consent and privacy issues all at once.
The team has designed a roadmap to build a secure, easy-to-use and robust personal information Dapp and exchange mechanism within an integrated, digital ecosystem.
Our aim to ensure all participants from companies to users protect and profit from a unified personal information blockchain which will ensure efficient data audit and transparent smart contracts and agreements.
BatMine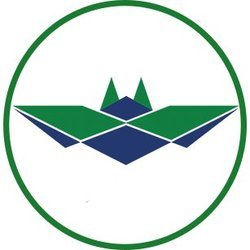 BatMine will open a professionally built and operated crypto mining center in the European Union with the fastest hash power and lowest electricity rates available.
This jurisdiction was chosen for its safe environment, an abundance of low cost green energy, and excellent taxation.
The mines will operate, depending on how much we raise, up to 10,000 miners. The miners will be housed in environmentally and economically
RenewCash ICO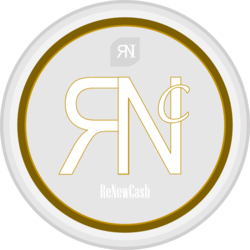 RenewCash is a Currency with a vision and the vision is to create opportunities to make money and without been employed; making the users an employer or a freelancer.
The targeted audience are Entrepreneurs and Investor; SME owners, writers, investors seeking to get shares, intellectuals, freelancers, cryptocurrency traders, forex traders, traders, idea banks, people who are planning to start a business-oriented firms, people who are looking forward to be any of this categories.
Faireum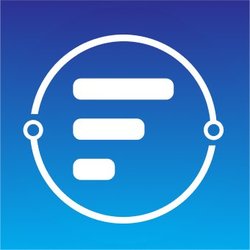 A Fair Gambling Blockchain Network for All Faireum is a public blockchain which focuses on the problems of the online gambling industry and resolves them with a set of protocols that provides a decentralized, low-cost, transparent and secure gambling experience.
To achieve this, Faireum uses its token and game contract to guarantee users a premium betting experience and superb services across lottery, horse-betting, sports-betting, casino games, digital games and countless more.
LinkChain


LINKCHAIN is a new Supply Chain startup developing a hybrid blockchain platform that allows buyers & sellers to transact business in a secure fashion.
LINKCHAIN provides a real life solution by providing a low-cost, safe and secure environment in which both the Buyer and the Supplier can be sure that if each party satisfies their obligations, they will receive what they agreed to.
LINKCHAIN provides a strong revenue and profit model with a low B/E point LINKCHAIN was conceived by the founder out of 8 months of sheer frustration from attempting to do meaningful business on key networking platforms such as LinkedIn.
LINKCHAIN solves the unsecured transactions problem between buyers and sellers: Freelancers, contractors, and suppliers are aggressively marketing their services using social networking platforms such as LinkedIn, Twitter, and Facebook.
There is a High Engagement Risk for new, unknown suppliers – i.e., "Unsecured Transactions," or transactions where both the buyer and supplier of goods and services are at risk of being defrauded.
Even long term buyer/supplier relationships can be at risk as disputes arise frequently that may cause one party to breach the agreement. Suppliers can hold hostage to websites, social media accounts, and others.
Review.Network (REW)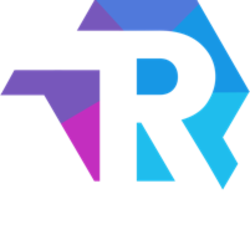 Review.Network (REW) is a Decentralized High Quality Market Feedback Platform. The cryptocurrency token issued on the Ethereum platform.
Review.Network (REW) price for today is with a 24-hour trading volume of . It has a circulating supply of coins and a max supply of 5 Billion coins. Explore the address and transactions of Review.Network on block explorers such as . Additional information about Review.Network coin can be found at https://review.network/.
Wulet (WU)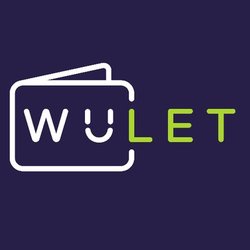 WULET — Swap your loyalty points! Store all your bonuses in one app and exchange them whenever you need.
Wulet (WU) is a cryptocurrency token issued on the Ethereum platform. Wulet (WU) price for today is with a 24-hour trading volume of.
It has a circulating supply of coins and a max supply of 91 Million coins.
Explore the address and transactions of Wulet on block explorers such as . Additional information about Wulet coin can be found at https://wulet.io/.
Golden Goose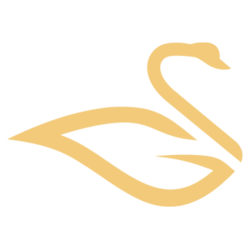 The world's largest cryptocurrency mining center and global cryptocurrency exchange project that uses Paraguay's cheap and clean electricity.
The Golden Goose team has procured a 250,000m² site for the world's largest mining center and a 500MW substation near the Itaipu Hydro Power Plant in Ciudad del Este,
Paraguay, which is the largest clean energy producer in the world as well as low and reliable rates for electricity.
winwincoin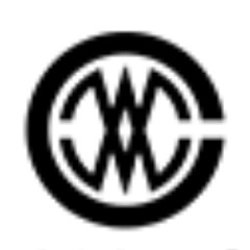 WinWinCoin is a global association of gambling operators with their own WWC cryptocurrency.
In addition, they offer a decentralized jackpot for all participants of WWC and the Winex crypto exchange where you can easily buy or sell WWC for any other cryptocurrency.
Each operator is faced with the problem to gamify their resource. The struggle for new players and the retention of current – the main goal of each operator. Our solution will be interesting both for the Gambling Operator and for the Player!
A decentralized cryptocurrency created on own Blockchain, so you get instant transactions, minimal transaction costs and complete anonymity of payments.
The WinEX trading platform will allow you to easily and quickly buy and sell WinWin tokens for cryptocurrency within the system.
Forming a single large-scale loyalty program in the form of Jackpots for users of any kind of online gambling.
BETHER

The idea of Bether's currency is to simplify the entry into the world of crypto coins for our entire community of blockchain lovers who wish to buy coins without having to have accounts opened in various exchanges.
The basket of currencies serves as support and protection to the investors of our currency since its price variation will depend only by the fluctuation of the top crypto currencies.
The Bether currency will be more stable than any of the rest if it is bought individually. The management team responsible for the basket of currencies will only intervene in the selection of the same with entry or exit of one of the components of the basket if the individual devaluation of that currency occurs dratiscally , this as a way of protecting the Bether coin owners.
The expectation of profits of Bether do not derives directly on the work or efforts of any team member but by the law of money supply and demand.
On the other hand, the Bether currency can adapt to the technological evolution of the blockchain because it can change a certain currency of the portfolio (support basket) if its evolution stops or the project is outdated.
Holders of Bether will receive 20% quarterly if the coin basket has an appreciation during that time period.
Bether will always be a currency representative of the best cryptocurrencies. Bether represent the TOP cryptocurrencies in only one!
ArcadierX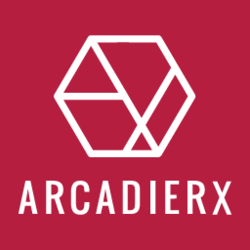 At Arcadier, we enable anyone to build online marketplaces easily and affordable for their communities of buyers and sellers.
ArcadierX is Arcadier's blockchain initiative to onboard users with a blockchain enhanced platform which offers greater decentralisation and extensive network connectivity.
ArcadierX will strengthen our existing platform with new blockchain features that decentralise inventories, support portability of reputation across eCommerce platforms, build trust between buyers and sellers, and uniquely, between sellers and sellers.
Our Existing Ecosystem Enables Arcadierx Blockchain Initiative as we are the world's fastest-growing SaaS (Software as a solution) marketplace builder of multi-vendor technology. Leveraging on our existing marketplace ecosystem and content, we would be able to kickstart ArcadierX initiatives quickly.
7000 Marketplaces created
In 172 Countries
500 Million Products and Services listed
320 new Marketplaces sign-ups per month
In today's eCommerce industry, online buyers, sellers and market operators are increasingly seeking solutions to address issues of low discoverability, growing mistrust, as well as ease of content transfer across eCommerce platforms.
Harnessing the Best of Both Worlds – A Blockchain Enhanced Marketplace Platform ArcadierX will utilise the power of distributed ledger technology along with innovations in inventory sourcing and distribution, a platform of trust, cryptocurrency, provenance and trade financing, to strengthen Arcadier marketplace platform at the core.
Evedo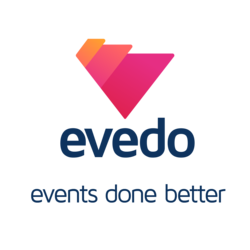 Evedo is a blockchain based platform, consisting of B2B & B2C Marketplaces. It unifies all businesses and participants involved in organizing events.
Our aim is to build a marketplace and a true ecosystem that will help the $850+ Billion event industry grow by connecting all parties without unnecessary middlemen.
Bitzon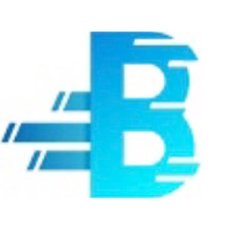 Bitzon is an e-commerce marketplace platform where users can buy & sell products and services. Sellers pay a small monthly fee to sell and can list as many items as they want.
Bitzon use the blockchain so the payments go through instantly and sellers do not have to wait days or weeks to receive their money like other sites.
Wise Network

Wise is an innovative developer of analog-mixed-signal, system-on-a-chip who created an eco-system that enables a universe of applications on IoT and mobile devices using distributed ledger technology while backed by integrated-circuit-product-development. Tap into this ecosystem by acquiring our ERC20 token.
Crypto-Potential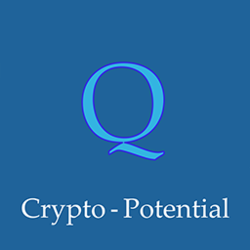 Crypto-Potential is a platform which provides specialized ICO reports ecosystem. The ecosystem incorporates two crypto elites: Crypto investors and Crypto detectives.
Detectives are experts who have the knowledge and experience in blockchain and cryptocurrency to write specialized reports which earn them continuous passive income and Investors access the reports with CP Token to further increase their network of relevant information which saves their precious time.
LOVE Air Coffee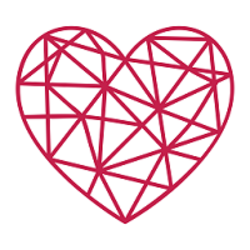 The project brought together a new-generation coffee production network based on the air roasting method, with its implementation using coffee shops and an application based on blockchain technology, combining all the processes together.
VOSAI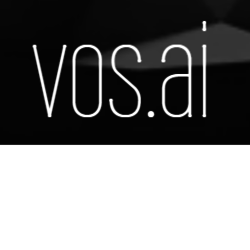 VOSAI will be a democratically controlled artificial general intelligence (AGI) for image classification and contextualization as well as a natural language processing (NLP) running on a decentralized network of computers (World Computer).
VOSAI (VOSAI) is a cryptocurrency token issued on the Ethereum platform. VOSAI (VOSAI) price for today is with a 24-hour trading volume of . It has a circulating supply of coins and a max supply of 4.2 Billion coins.
Explore the address and transactions of VOSAI on block explorers such as . Additional information about VOSAI coin can be found at https://vos.ai/.
Bytus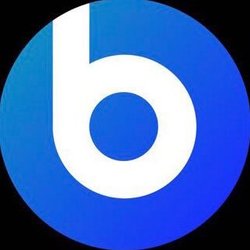 Payment by Cryptocurrency with Instant Conversion into Fiat.
Bytus wants to revolutionize the payment system as it works today and blockchain enables us to do that. Point of Sale transactions are always delayed by fiat payments, crypto transactions will set this right.
The feasibility and speed accelerates the business, merchants are highly flummoxed when faced with certain situations regarding payments. Rigid strictures and jurisdictions only allow a number of traders to bypass the whirl created by voluminous trade.
Great number of merchant would like to indulge themselves in innovative methods of payment, but none of the payment processes have succeeded in making the trade agile.
Bytus app is embedded with inbuilt exchange and it is programmed to work fast which can fast-track the POS transactions. Payment apps yet do not provide a stable solution to this global issue.
Bytus app will change this scenario to the traders' and end-users' advantage. This app will instantly make payments with cryptocurrency or fiat currency as per your preference. The most beneficial thing about it is the exchange that it provides, it can convert your cryptocurrency to fiat and vice-versa.
With only a number of coins, it can create a meta-analysis which helps in optimizing the user base and providing the best a user can expect. Securing it with blockchain provides Bytus app a fool proof shield which secures each and every transaction. We believe in nurturing the technology in accordance with global trends and updating them timely in order to meet the new challenges.
The diversification of portfolio defines us as a unique service provider. With an avantgarde technology and its spin off like blockchain, we can achieve the unprecedented.
Regardless of the volatility of market, the provisions of exchanges are never abided by the majority, which brings certain level of discomposure among newbies in business.
Bytus works at an advanced level of algorithm, it is intricate and logical at the same time. It works in congruity with most of retailers and metrics set by them.
The formula set by Macroeconomic theory of progression do take a diverse turn in this equation.
Bytus goes miles ahead in equating the business terms and fledgling the fundamentals. We atop the coordinators and invigilators of a fragile economy. Supporting the base of consumers, we provide a stout membership support to our client base.
Telescopia

Telescopia offers unprecedented multilingual live telescope experience that encapsulates a vast network of services offered in one bundle containing: live control, video feed, consultants, tour guides, professional image capturing (astrophotography), infra-red astronomy, lecture rooms, mixed reality experience throughout all services and a telescope marketplace.
Cryptoriyal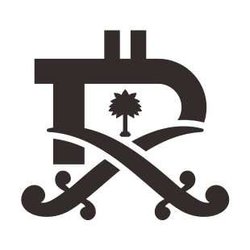 SmartRiyal bridges the gap between technology and human lives. SmartRiyal is a state-of-the-art AI-enabled platform that utilizes machine learning and blockchain technology to revolutionize the way people live and do business.
Gingr

The story of Gingr begins in ancient times when people started to trade assets for sex. One of the oldest industries in the world which has hardly been changed over time is now getting revolutionized by an innovative Swiss company using the latest technology available.
Gingr provides the first worldwide direct end-to-end booking platform for prostitution services using a private blockchain called Gingr-Chain with its native currency GG Coin. But the aim of Sergio Rigert, CEO and founder of Gingr AG, is not only to offer a "Uber for prostitution", moreover he wants to transform the industry itself by providing a specific digital tool set to cover all aspects of a sex-worker lifecycle.
Gingr is launching the platform together with the sale of GG Coin, a unified adult-industry cryptocurrency issued on the Ethereum Mainnet, which complies with the ERC-20 standard. With the implementation of an interchain relay to its private blockchain the GGC may be used for payments of both booking options "Hook up" and "Instafuck" and many other features in the future.
GGC, Gingr's native token, is a unified sex working cryptocurrency that allows sex workers to quickly and easily verify transferable funds. GGC will be widely accepted by industry players as a payment method due to our partnership arrangements. The company's aim is to solve the key issues of the prostitution market with innovation and growth by providing a solution to the banking and payment issues with the possibility to transfer the funds into legitimate fiat currencies, which can then be used by all parties for all other nonrelated expenditure.
The innovative setup initialises a new era in the industry and marks the convergence of prostitution, virtual reality, and a decentralized community-controlled booking platform.
"We will revolutionize the way transactions are made in a $186 billion market and you can be part of it."
Odds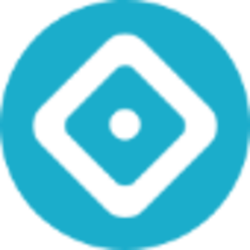 A socially responsible blockchain for the regulated gambling industry. ODDS is a new gambling platform utilizing the latest blockchain technology to increase player protection, improve fairness, automate compliance and enhance regulatory oversight.
Limitless Capital Funds

Limitless Capital Funds is a utility token. LCF Token holders will be able to use the tokens to pay for products and services in our Hotels & Resorts.
They also aim to make blockchain mainstream by creating tokens that are pegged to the value of Dollar, Euro, Pound, and Yen.
Furthermore, they will acquire high ԛuаlitу invеѕtmеntѕ аt discounts tо rерlасеmеnt cost. Wе will then imрrоvе the properties thrоugh hаndѕ-оn mаnаgеmеnt аnd targeted vаluе-аdd initiаtivеѕ.
Limitless Capital Funds will obtain licences from major brands such as Armani, Versace, Porsche and Bentley to brand the hotels.
DCashcoin.org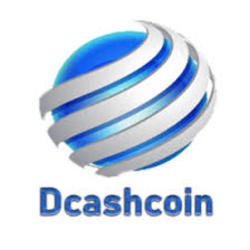 Dcashcoin is a cryptocurrency based on blockchain technology, using the LPOS algorithm (leased proof of stake) created in 2018, now our cryptocurrency is listed on the waves DEX platform, in the near future we look for listing on the coinmarketcap platform.
Dcashcoin is a digital currency ( STABLECOINS ) anchored to waves, which can be exchanged in the affiliated establishments in the "live Mexico" application I have exchanged in the Exchange DEX of waves.
Mexico is one of the first to regulate cryptocurrencies, when creating the Fintech Law. Dcashcoin seeks to strengthen himself by adhering to the law.